The Most Developed vs. The Least Developed Places to Live as an Expat
When considering where to move abroad, it is important to accurately assess what type of expatriate experience that you are prospectively looking for. The reason for this is that you have a wide range of expatriate destinations to choose from in the world and by knowing what you want, you will be able to have a remarkable experience while abroad.
Here are the three most developed places to live and least developed places to live as an expat:
Most Developed:
Hong Kong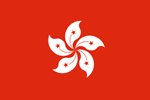 When considering developed expatriate countries, it is important to not forget Asia in your search. Hong Kong is the ultimate example of how Asia can sometimes be more sophisticated than the West. For example, their mobile phone technology alone, is a step ahead of the rest of the world.
In Hong Kong, the expatriate will have developed skyscrapers, sophisticated restaurants, and some of the world's most luxurious locales to experience. Thus, when looking for a dose of Asia in luxury expatriate style, consider paying Hong Kong a visit and seeing if it is your next ideal locale.
United Arab Emirates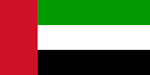 When thinking expatriate quality of life, it is hard to leave the United Arab Emirates out. Additionally, if you are lawyer, banker or engineer, consider the United Arab Emirates who hire English speakers with very good salaries. For those who enjoy teaching, United Arab Emirates also offers two months paid vacation, accommodation, and benefits.
If the salary perks are not enough, you are also living in a sophisticated society that sometimes is even more developed than the United States or Europe. As you wander the streets in Dubai, you will quickly realize that you have every amenity at your disposal that you could ever dream of!
Austria

Austria makes my list because it is often a forgotten "great" in Europe. Many forget that Vienna was once the center of the world and the architecture is surely indicative of Vienna's glorious past. What Vienna offers the prospective expat is the opportunity to live old world elegance with preserved traditions that have simultaneously kept up with the advancements of modern society.
As an expat in Vienna, you will be able to attend symphonies, eat at lavish culinary restaurants, and also dive into a culture that is very rich overall.
Least Developed:
Tanzania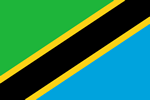 Having visited Tanzania for an extended period of time, Tanzania still has a long way to go. That being said, if you are looking for something different that is an adventure, then you should absolutely go to Tanzania because it is one of the few countries that has it all: Mount Kilimanjaro, the Serengeti, and the beaches of Zanzibar. Additionally, Dar Es Salam was a surprising gem that I loved spending time in due to the unique cuisine with former roots of the spice trade and interesting night life.
Thus, if you are looking for a place where you may need to hop in a Tuk Tuk or motorcycle for your evening Taxi or where you may find a luxurious villa on the Indian Ocean that may need repairs, then Tanzania is a hidden gem that you will surely cherish.
Bolivia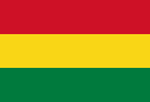 Bolivia was a country that in twenty years is truly going to be something sensational. For the expat who is a little more rough around the edges and wants a high quality of life with not a lot of resources, Bolivia is your place.
La Paz has a great deal of up and coming culinary restaurants from all over the world. Additionally, Bolivia lends itself to the adventurous expatriate who wants to see more of South America. Thus, if you are looking to improve your Spanish and truly see a fascinating mix of cultures with Bolivia's indigenous populations, than consider giving Bolivia a try.
Cambodia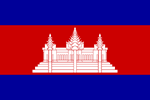 Cambodia is likely the most inexpensive place that I have ever traveled and lucky for me, I went there when I needed to save money on every meal. What is interesting about Cambodia is that the country is very safe. In fact, I never felt threatened there traveling as a woman alone. This is why if the expat is looking for a place that will give them linguistic challenges, cultural fascination, and excellent geography to see a great deal of Asia, then they should absolutely consider Cambodia.
Even though there is little development, at times, the third world does have its charms because you will be exposed to wonderful people that will give you a truly rewarding experience.
Being an expat, you have to decide what you are looking for. From what I have learned, there is a rewarding experience to have in both the developed and undeveloped parts of the world. The key is knowing where to look.